Our favorite end-of-year traditions at Atlas are just around the corner!
Please take careful note of the following events and dates, as we are changing the format a bit for some of the events.
International Potluck

(rescheduled) for the week of "la Francophonie": Sunday, April 10th 5-7pm, Atlas Gabriel Park Gym:  Sign up to bring something here.

Spring Clean-Up!!

 Bring your shovels, gardening gloves, weeding supplies, and help spruce up your child's play yard! 

Atlas Hawthorne: Sunday, 4/17, 10am on

Atlas Gabriel Park: Saturday, 4/23, 10am on

Wobbler/Toddler Spring Musical "Performance" (Gabriel Park):

Wednesday, 5/25, 3pm-5pm, Penguins, Koalas & Giraffes classes, Gym

Join us for this new format musical performance, by some of our youngest francophones!  Parent participation is requested, as this will be an interactive, "music together" style performance in a friendly and familiar setting.  

Spring Concert for Lions, Tigers, Kangaroos & Renards classes

: Saturday, 6/4 9am-10am, Gabriel Park Gym

This concert will feature our older students from both campuses, and should give a good glimpse of the progression our kids make between 3 and 5 years old!  The concert will take place immediately before La Kermesse, our annual carnival and end-of-year celebration. (see below)

la Kermesse:

Saturday, 6/4, 10am-1pm, Gabriel Park, outside

Bring your kids for old fashioned fun on a (hopefully) sunny day!  We'll craft, pin tails on donkeys, go "fishing" for prizes, bounce in bouncy houses, paint our faces and stuff our faces trying to eat donuts from string… or something like that!  Many more details to come, including potluck sign-up, school "schwag" for sale, and end-of-year projects that your kids will be working on.

Pre-kindergarten Graduation Ceremony:

Thursday, 6/23, 6:00-7:00pm (Lions & Renards, as appropriate)

Bring your tissues and cameras for the cap-and-gown ceremony of our oldest kids, as they get ready to face new adventures ahead in Kindergarten!  The show includes a photo slideshow of all our graduates, some Q & A with the graduates on their future plans, and the presentation of diplomas.  

Atlas Closure Week:

July 4th-8th.  (As a reminder, we have canceled our August closure week, and instead will close between Christmas and New Years).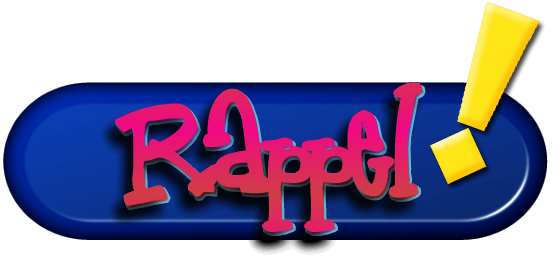 Our teachers and administration would be very appreciative if you could help us with the following items:
TODDLERS: We all know that physical aggression can be a problem with toddlers, who have limited language skills… please CUT THEIR FINGERNAILS regularly.  We've had a number of unfortunate instances in recent months with toddlers scratching, and really hurting their friends' skin.  We would rather not cut their fingernails at school, so please stay on top of this.  Thank you!
PRESCHOOLERS:  Please don't let your preschooler enter the school by themselves and then expect that they've found their way to their class/teacher.  While preschoolers like to assert their independence and are often quite capable, it creates a security risk when we have unaccompanied children loitering, lingering, and unsupervised.  They get curious as well, and don't always make it to their planned destination!  This is less of a concern at Hawthorne, as the facility is smaller, but is nevertheless worth mentioning because it can be tempting as parents to give preschoolers responsibilities like this.  When dropping any child off at either school, you must make sure that you and the child's teacher make eye contact and have recognition that the child is arriving (or leaving).  Merci!
ALL CHILDREN:  We would very much appreciate parents entering their children's absences in Kindertales.  When we don't know your child is absent, we wonder whether or not they'll show up until about 9:30/10am, and then I try to call or touch base with parents.  We plan a snack for them, the daily activity, and of course, staffing.  If you are unsure about how to log an absence in Kindertales, please email me at admin@atlasimmersionacademy.com.  Merci!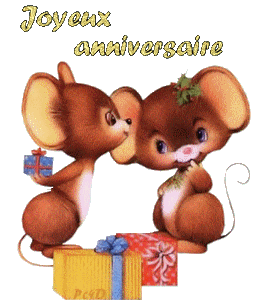 Aubrey   ~  2 ans   ~   4/1   ~   Girafes
Collin   ~   8 ans   ~   4/1   ~    L'Après-midi en français
Madame Clara   ~  4/1   ~   Singes
Elise   ~   6 ans   ~   4/4   ~   L'Après-midi en français
Madame Amy   ~   4/9   ~  le Bus
April    ~   7 ans  ~   4/11  ~     L'Après-midi en français
Theo   ~   9 ans   ~   4/12   ~    L'Après-midi en français
Carter   ~   2 ans   ~   4/14   ~  Koalas
Evie   ~   1 an   ~  4/17   ~   Pingouins
Penelope   ~   5 ans   ~   4/18   ~   Lions
Armand  ~  1 an   ~  4/24   ~ Pingouins
Mia   ~   2 ans   ~   4/27   ~   Koalas
Ava   ~   6 ans   ~   4/28   ~   L'Après-midi en français